Even though the title says dogs, let me start with a cat who triggered the thought of the dogs. One of our Indian friends in Sweden has a cat called Minnu and we often get a chance to take care of her. It started with bringing her home for one day and now may be for weeks together. My son, Akhil always wanted a pet and he wanted to have Minnu at our home for some time and if she is good , he wanted to have her permanently. She is gorgeous and she comes home with her own poo box, scratching pole and a small house!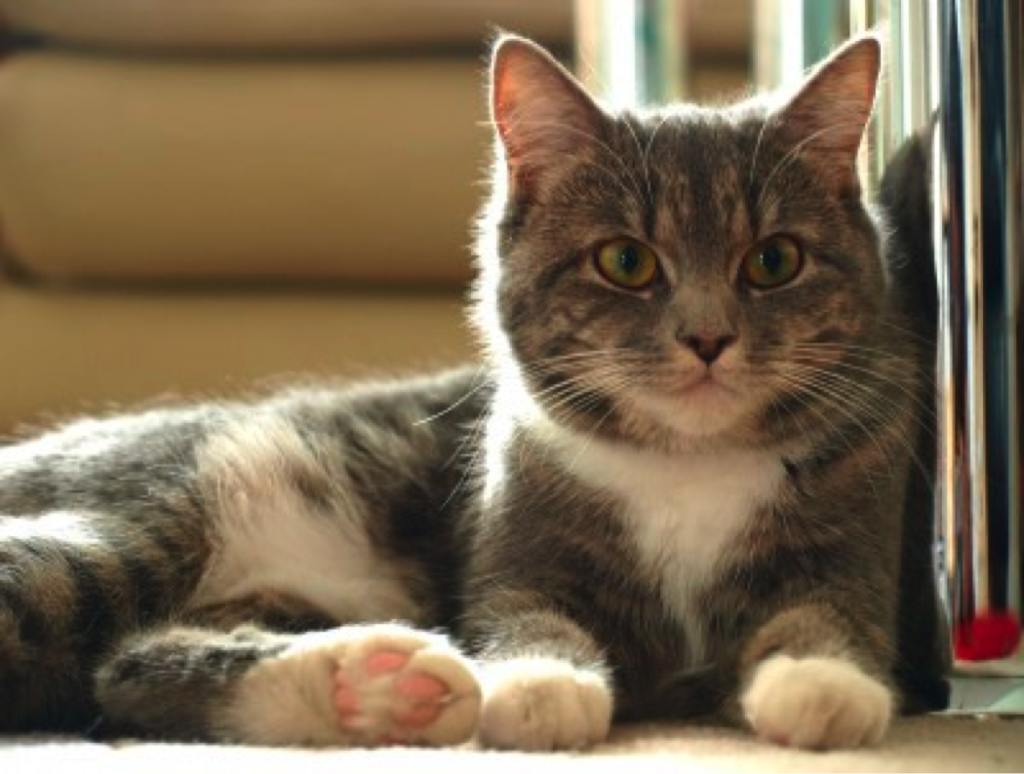 Minnu's normal day starts like this, she wakes up early in the morning, sit near the window and look outside and see the beauty of the morning. Sharp 6:30 AM she goes to her poo box and do all the rituals. Now she waits for one of us to get up and play with her and give her the breakfast. Her break fast varies day to day as Purina has made different varieties in order to sell their products and make your pets purina addicts. The food comes in vacuum sealed packets and consists of Tuna fish, Beef, Chicken etc. By the time we go to office, she will be full and lying on the sofa. Apart from the breakfast she will have a continuous supply of munchies in another bowl, this help her to give some solace to her hungry stomach every half an hour! By the time we come home in the evening she is ready for her dinner and again play time.
Now the problem with her is even though she is classified as a pet, she won't allow you to pet her. She hates it and don't even think about having her on your lap. Despite all our efforts she won't budge and Akhil is really disappointed. He is not getting enough affection from her despite running in front with the mouse doll to entertain her in the mornings and evenings. So his view on the cats has changed, he needs a dog which is affectionate and listen to what he says. I can understand his feeling as all my attempts to pet Minnu has failed miserably. Also, each time she scratches on the side of the Lazboy recliner to give some soothing to her itching nails, in my mind the "dog is better" feeling started getting rooted firmly. So we started looking for some dogs and this brought back some memories about 2 of the dogs we owned earlier. To add to it, my wife was reading the book Marlie and Me and she was talking about the greatness of the dogs. And of course , now she wants to see the movie too!
Now the dogs, the first one is Jimmy, a chocolate color dash hund- Pomeranian mix, we had from 1978. He was so very kind and beautiful. As a child I enjoyed his company and he was like my guardian. Whenever I see the Hutch ad with the pug , it reminds me of Jimmy. He was good to people other than occasional taking down of the Lungis of trespassers in our property.
For people who are wondering about Lungi, it is a garment worn around the waist. its origin is found in Indian culture, it is worn by diverse communities across Southern Asia. It is particularly popular in regions where the heat and humidity create an unpleasant climate for trousers as it allows fresh air to flow through your integral parts. Any Mallu guy, born and brought up in Kerala would have it worn around their waist.
Now back to Jimmy, he was my best friend and partner in all the naughty things. I still remember getting beating from my father for giving an order to Jimmy to bite one of the guys I hated, which Jimmy executed obediently. The most memorable incident happened when my grandmother was alive and who was 92. I used to imitate fox howl and Jimmy will take the lead and will start howling with me. Normally we used to exercise this in open field in order to have peace at home and not to give a chance to anyone to listen to our duet . But one evening we tried this at home for fun, but the howl from both of us ended up in sending wrong signals to our neighbors and many of them gathered at home thinking my grandma is no more and everybody is crying on her demise . I can still see their face expressions when they saw my Grandma alive and kicking and the sources of the false alarm. That incident brought a curtain down on our howling expedition. Being a great companion for more than 9 years, Jimmy died in 1987.
The second dog's name was Indy, a German shepherd we had 5 years back. I still remember bringing her home when she was 2 months old in the car and she snuggly sitting on my wife's lap. Akhil was all excited and happy about the puppy. They grew up together. Our busy work schedules never allowed exercising her on a daily basis and Akhil was too small to handle the highly energetic Indy. When I see Creaser Milan's TV show called dog Whisperer and his advice on the basic needs of a dog- exercise, discipline and affection – I think we couldn't fulfill the first one. But she got enough affection and discipline. But her high energy always thwarted our attempts to discipline her. She was loving, in the night she will be sitting near your bed and staring at your face for hours to see whether there is an eye blink so that she can play with you. Sometimes you feel the pressure in accommodating Indy in the already fully occupied bed with three of us. Sometimes you get so frustrated with her deeds, you want to keep her out of the house, but it never happens, in front of her love for all of us, especially for Akhil, our anger vanishes. She was with us for 1 year and as the plan to move to Sweden materialized, we had to give her to another family who loves dogs. It was one of the most difficult situations in our lives and she brings tears to our eyes even now.